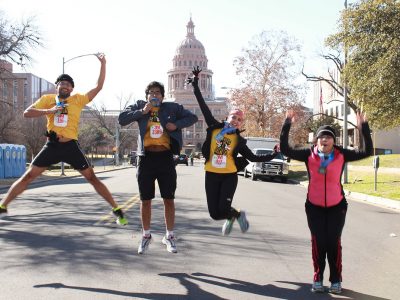 Want to run for India? You are not alone!  Join people in several cities where AID has chapters, who are running and showing their support for the causes AID works on.  Register and you can get training and company of volunteers who have several years of experience in running marathons for AID.
Run for India at the following locations:   BAY AREA ,   BOSTON
Not running?  No problem!  You can help a runner meet his/her fundraising goal.
You can also visit runforindia.net