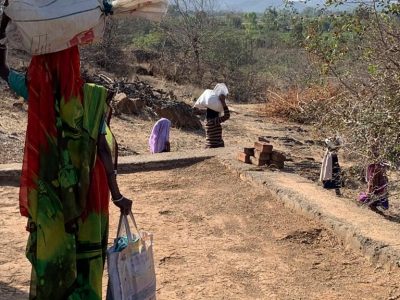 Reaching marginalized communities in Gujarat
Janpath works with marginalized and neglected communities in Gujarat. Banaskantha district is among the most underprivileged districts in this state, comprising daily wage workers and tribal and nomadic families.
COVID-19 response Day 4: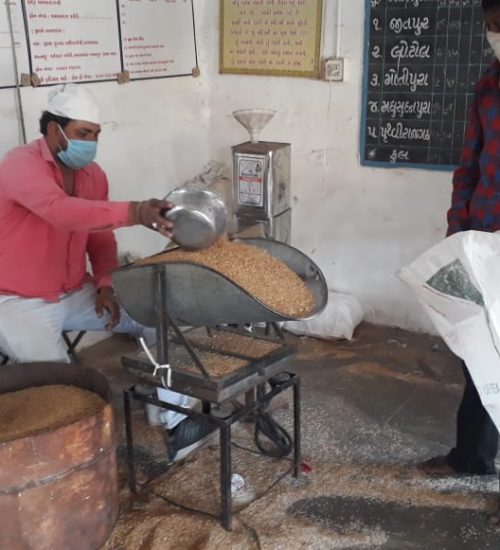 Janpath visited several fair price ration shops to monitor implementation of free ration distribution.
In several locations, only 75% of the quota was being distributed. Janpath questioned the dealers, informed people about provisions and filed a telephonic complaint.
They also completed distribution of supplementary ration kit of oil, dal, masala and tea to most needy families.
COVID-19 response Day 1: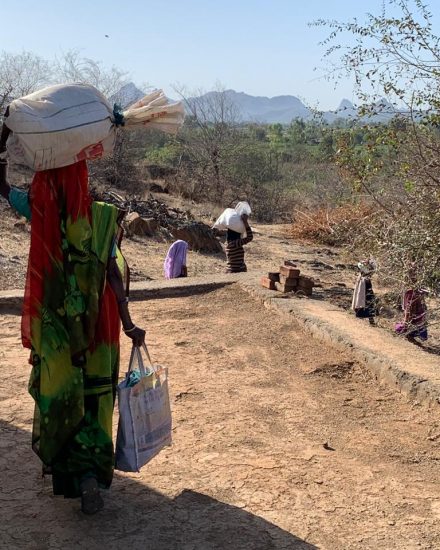 Janpath started responding to COVID-19 and the ensuing lockdown by helping 10 villages in the Daanta block, identifying 500 families who had the most need for help.
Ration is being distributed to these families, after assessing the family's needs.
It is also being supplemented marginally by local wheat farmers.
Janpath has thanked AID for the financial timely support, that allowed ration and protective masks and sanitizers to reach these communities in time.
Distribution of masks and sanitizers in Rann.  The solar panels in the background help salt waters pump water for salt making, and have been installed in the previous years with support from AID in the form of revolving loans.
AID Responds to COVID
Donate to COVID Relief Fund