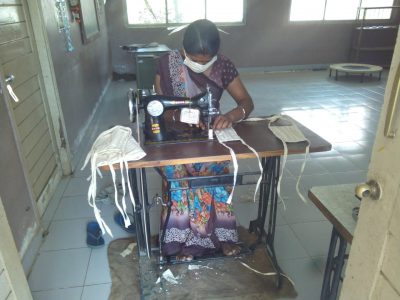 Personal Protective Equipment Distribution updates
Around the world personal protective equipments are in short supply. AID has been partnering with grassroots partners across India to distribute personal protective equipments to healthcare workers, police, and communities at risk. As of May 4th, 2020, our partners have distributed more than 80,000 surgical masks, 250 N-95 Masks, 400 face shields to various hospitals, Primary Health Centers, Police and sanitation workers, and 3,000 cloth masks to the general public.
Donate to your Covid relief fund so that we can expand our partners' reach for PPE distribution!
AID Responds to COVID
Donate to COVID Relief Fund
Watch this video of children at the Sunrise Happy Children Home, partners of AID-Blacksburg chapter, who sewed face masks for the public, saying that they are returning the favor to society for taking care of them.