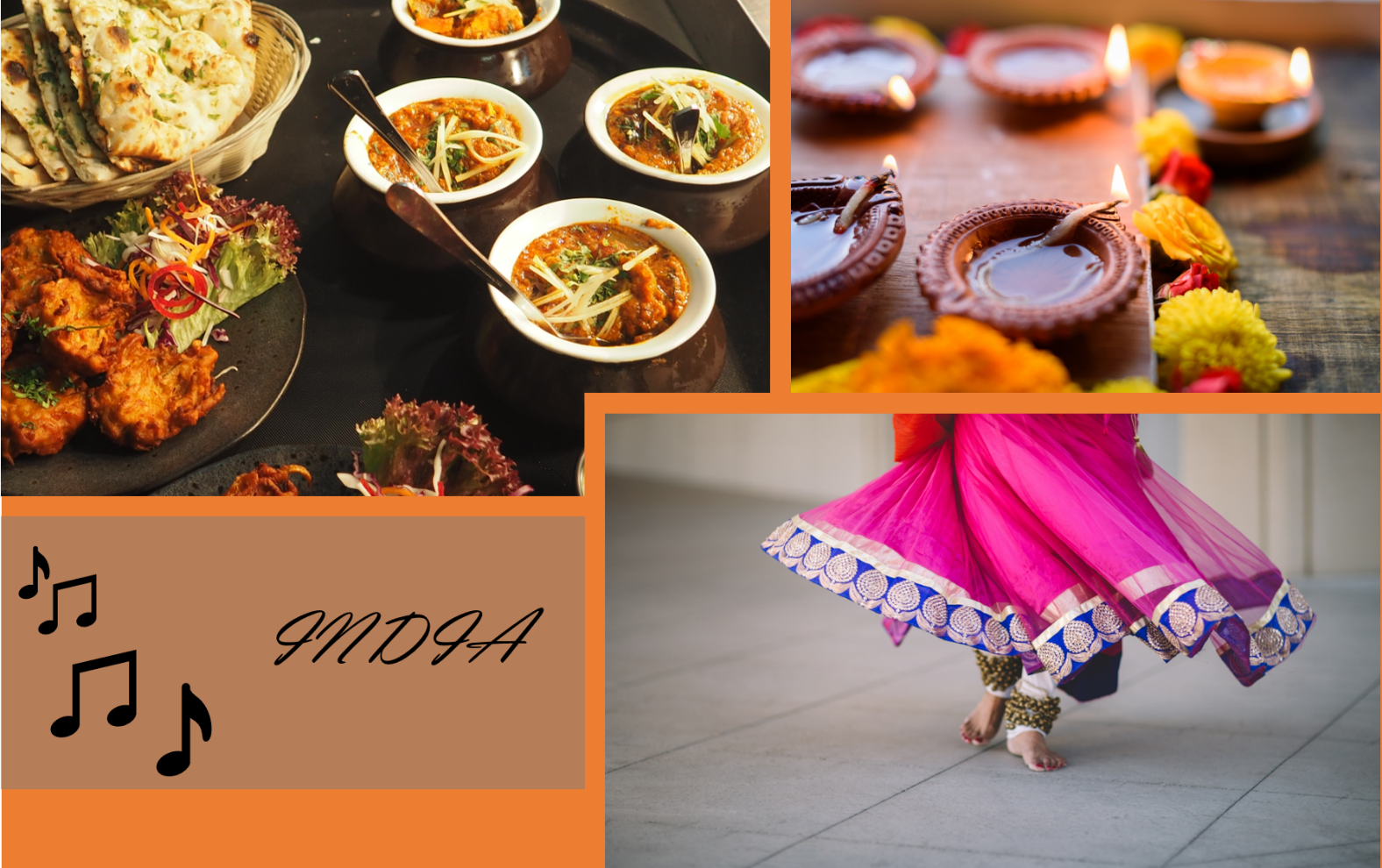 Welcome to AID Boise India Nite 2019!
Timberline High School, Saturday, November 16, 2019, 4.30 p.m. – 8.30 p.m.
AID Boise India Nite is our annual fall celebration that brings together Indian culture, dance and food in one place, all for a good cause.
Proceeds from our events support grassroots organizations in India working in various spheres such as education, livelihoods, natural resources including land, water and energy, agriculture, health, women's empowerment and social justice.
Here are our ongoing projects that your support today will help empower further.
Hostel for rural children
Panshet, Maharashtra
For the last 25 years, Rachana NGO volunteers have worked in the hilly areas of the Western Ghats to promote education and health. The hostel for children going to middle and high school run by Rachana goes a long way in reducing school dropout rates. Nearly 95% of children, availing the hostel facility, graduate through high school. Since 2012, AID Boise has supported the hostel facility for 85 children as a sustained effort to make a difference in the lives of these children.
Vasantshala by Bhasha Research & Publication Center
Vadodara, Gujarat
Vasantshala is an early childhood school specializing in bridge schooling through the mother tongue. Working with the Adivasi and tribal children in Gujrat, it provides space for children to develop pride in their oral traditions, languages and culture, without restricting them to their own mother tongues, and allowing them to move over to the language requirements of formal schooling.
Peace and Equality Cell
Gujarat
The project aims to build capacity and empower the local communities in creating a violence-free environment for their children by equipping them with the necessary knowledge and tools to not only report crimes of sexual violence, but also access all the support and legal services available under the existing legislation for most marginalized children. With AID support, PEC has made an impact on increasing awareness of child sexual abuse and highlighting the gaps in implementation of legislation and focusing on the social and cultural issue of silence around child sexual abuse.
Jharkhand Vikas Parishad
Jharkhand
JVP works with indigenous tribes to empower them through education. Community and capacity building, rights awareness, empowering women through health and nutrition education and building livelihoods are JVP's primary focus areas. Their programs and training have helped farmers generate additional revenue and strengthened participation of women in gram sabhas. Their work with adolescent girls has equipped them knowledge, skills and peer groupsupport to protect themselves from violence, exploitation and child marriage.
Program Agenda
(if you are viewing on mobile phone you may need to turn it by 90 degrees)
Item
Coordinator/ Choreographed by
Name of Participants
Description

Nottuswaram by Muthuswamy Dikshithar

Priya Raman

Ankita Sriraj, Kriti Nagthan, Urvi Ranganathan, Saranya Kommireddy, Saran Subramaniyan, Rohan Nagthan, Bhavesh Kommireddy

Praise to Lord Rama in Sanskrit.

'Tamasoma Jyotirgamaya': Ceremonial Lighting of the lamp signifying victory of light over darkness.                                                                                                                                                

Guest of Honor: Somnath Mukherjee, AID Development Coordinator

Boise Sunshine Group

Pragya Barnela

Aahana Barnela, Aadrina Banerjee, Aishani Mangalhara, Aishwarya Jaiswal, Akshara Nataraj, Ananya Cooper, Pragnya Gurajala, Sumedha Ritwik

Bollywood Bhangra

Dance Attack

Swati Soni

Arushie Soni, Ayushi Mohanti, Daya Were, Ishita Juluru, Shrila Esturi

A fun and spirited performance to foot-tapping beats.

Choto Asha – Dhitaang Dhitaang

Subarna Guha

Anay Surthi, Anvita Kistupati, Dishi Deliwala, Mukta Shrotri, Ronit Sharma, Athreya Iyer, Deeya Barman

An Assamese-Bihu dance set to inspiring tunes from Bengali folklore. 

Musical Heart

Jayita Goswami

Jayita Goswami,Aparna Nayak, Monika Zokarkar, Rashi Mahajan

A mythical love story set to sweet Bengali tunes.

DanceTulsi: Made in India

Sushmita Kundu Kar

Prisella Kar, Samradhhi Zokarkar, Sumedha Ritwik, Aishwarya Jaiswal, Akshara Nataraj

Set to the International Bilboard Award-winning song by Indi-pop artist, Alisha Chinai.

Junior Boise Bhangra

Bhumika Chabbra

Nivi Chhabra, Eshwar Vinnamala, Adithri Mallesh, Atharva Ved Mehta, Ananya Vadhavkar, Atharva Tripathi, Swara Patel, Athreya Iyer, Taahira Kaur, Ronit Sharma, Saran Subramaniyan, Shreyash Tripathi, Sharvil Deshmukh, Arvin Sarpatwari

A first Bhangra performance by little Punjabi Jatts and Mutiyarans.

DanceTulsi: Mahisasura Mardini

Sushmita Kundu Kar

Susmita Kundu Kar

A powerful enactment of Goddess Durga battling against Mahisasura.

Bharatnatyam

Sneha Cheruserry

Pawani Surthi, Surabhi Kashikar, Mira Rosario, Mullai Subramaniyan, Disha Math, Sneha Cherussery

A classical performance with unconventional music and formations. 

AID Project Presentation: A presentation on grassroot projects that are being supported by AID Boise.

By Ahmed Noemaun

 

Guest Talk: AID Development Coordinator, Somnath Mukherjee, will speak about watershed management programs AID is working on in central India.

 

PROGRAM BREAK: 30 MINUTES

Ninaad

Nishant Bhonsale

Deepak Prakash, Nishanth Bhonsle, Shashank Rao, Deepika Umesh, Priya Raman, Raksha Kulkarni

Bringing together Boise musical talent to explore different genres.

Choto Asha: Tu Chal

Subarna Guha

Bhavya Kistupati, Gauri Angadi, Nilufar Ali, Pawani Surthi, Reshmi Basu, Tulika Sadhukhan

A powerful story of empowering women performed to Bengali ballet.

Disco Deewanes

Dance Tribe

Shravani Sandeep Jadav, Sharvari Deshmukh, Saranya Kommireddy, Samradhhi Zokarkar, Sahil Shende, Manas Sachin Sapkal, Aahan Amol Agarwal, Akshita Suresh, Nethra Radhakrishnan, Neysa Elizabeth Bonny, Venba Suresh Kumar, Gauri Sujith, Unnati Zokarkar, Suri Rolf Von Den Baumen, Aara Sachin Jayade, Vivaan Shende, Arion Naveen

Travel back in time and rock and roll to evergreen Disco tunes.

Boise Prabhu Devis

Naga Chandrasekaran

Mullai Subramaniyan, Divya Lakshmi Danesh, Disha Math, Anveetha Suresh, Aathira Suresh

A tribute to India's dance icon Prabhu Deva.

AID Boise Community Service Award announcement and recognition

:

Presented by Aparna Limaye

Dance with 3s (Steps, Style, Stamina) 

Shivangi Gajjar

Vanshika Kotha, Akshara Kotha, Dishi Deliwala, Mahika Radhakrishnan, Rashi Mahajan, Gauri Angadi, Kriti Nagthan, Bhavya Sharma, Swara Ramaswamy, Siddhi Joshi, Diya Trivedi, Arshia Suresh, Ankita Sriraj

Music to bring hearts together from the hits of Badshah

Boise Bhangra

Bhumika Chabbra

Bhumika Chabbra, Rajesh Balachandran, Tejbir Singh Bhatia, Swetha Barkam, Shashank Saraf, Manpreet Kaur, Soujanya Rao, Aditya Tripathi, Nivetha Srinivasan, Rutu Narulkar, Sangeeta Mistry, Sandeep Kadasani, Lynnette Zipp, Arzum Simsek Ege, Vivek Kotti, Varun Pavagada Matha, Nivi Chabbra

A lively and fun Bhangra performance taking us back to Spring harvest in Punjab.
DINNER BEGINS AFTER THE PROGRAMS END!
Thank you to our Sponsors!

GOLD SPONSOR
Challenger preschool, kindergarten and elementary programs are designed to help students succeed in school and life.  It is important for children to enjoy learning. We've developed expertise in making their classroom time fun and engaging.  Our students from preschool through the 8th grade radiate the confidence that comes from achievement and success.
GOLD SPONSOR
You know your kids are smart – we just make them smarter!
Your child will advance through math and reading concepts incrementally at their individualized pace at the Kumon Math and Reading Center of Boise – Northwest.  Each day they will build on each previous day's work, allowing your child to master each concept at their own pace.  This ensures that nothing is missed in their math and reading education. Their Kumon experience supports their school work, giving them better preparation for homework completion and tests.  As your children progress, you'll see them developing skills beyond math and reading.  They will develop confidence, task completion,  concentration, so that they are prepared to succeed in life. Many Kumon parents are most excited about their kids' increased confidence. They tell us they even notice it positively affecting other activities, such as sports and music. This confidence can propel them to greater success in all areas of life.
If you are interested, please do not hesitate to contact the Kumon Math and Reading Center of Boise – Northwest: 208-947-8286, or email [email protected].
GOLD SPONSOR
1st Place Realty is an award-winning office with an emphasis on quality service. We are the only full-service Relocation Department in Southwest Idaho to service all of your relocation needs from individual or corporate moves, temporary housing, tours and your housing needs worldwide in over 55 countries. Our Realtors are trained to facilitate successful closings in residential, commercial or new construction. Contact us today to speak with one of our local Mountain Home real estate agents to help you with all of your real estate needs with Top Block service. Call today at 208-376-2122 or email [email protected]
We are a family owned local business in Boise since 2002. We partner with Indian companies throughout the United States, to provide our customers with authentic ingredients for a large variety of Asian cooking. Every week, we strive to provide fresh vegetables essential to traditional Indian recipes and everyday cooking. As a cornerstone of the Indian community in Boise, we contribute groceries, donations, and publicize various Indian events and festivals. With your help, we continue to support the Boise Hare Krishna Temple and Vedic Cultural Center. Thank you for all of your support and we hope to see you soon! 6020 W. Fairview Ave. , Boise, ID 83704. Tel: 208-387-0000