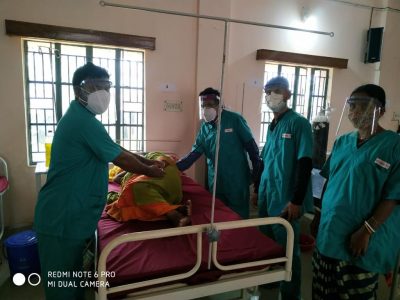 AID's COVID relief recap: May 17-May 30
Here is a summary of another two weeks (May 17 – May 30) in AID's COVID-19 relief efforts.
We continued our detailed coverage of different grassroots partners and their activities. AID's longtime partner, Jan Swasthya Sahyog, developed an app called
Shwaas that helps frontline workers
supporting COVID patients make informed decisions quickly about treatment options to pursue. In Tamil Nadu,
 AID-India's field workers are creating awareness
about COVID-19, encouraging vaccination, conducting door-to-door screening of home-quarantined patients, and distributing rations to the needy. We also reported how
MBBCDS continues to raise awareness
and mitigate vaccine hesitancy in Birbhum, West Bengal.
The pandemic is still ravaging rural India. Even though media attention is mostly restricted to the urban centres, your support will be critical for these communities as they navigate the coming weeks and months. See how
$1000 is being used to save lives
through initiatives launched by AID's partners!