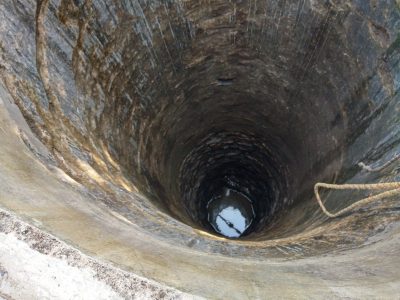 Causes and Solutions to the Water Crisis in India
By Sujit Chaudhury
In recent times, the water crisis in India has become very critical, affecting millions of people across India. In 2019, people of Bihar and Assam faced severe flooding, while people of large parts of Jharkhand and West Bengal are facing drought-like conditions. Much of the water crisis in India is caused not by natural disasters, but rather because of severe mismanagement of water resources, poor governance, and apathy about the magnitude of the crisis. To date, much of the water crisis has been concentrated in rural areas and has been given little mainstream media attention. Unfortunately as the crises worsens, urban areas will start to feel the adversities associated with water mismanagement. 
Located in the tropics, India has never faced such severe systemic water crises, due to the snow-capped Himalayas forming its northern boundary. The water problem of India has many facets:
Global warming has altered the rainfall pattern in India dramatically. Previously, average monsoon rainfall spanned 45 days. This number has now decreased to 22 days, with each monsoon having a smaller intensity of rain. 

Construction of dams, other hydroelectric projects, and water diversion for irrigation has led to systematically destroying large river ecosystems. 

India uses more groundwater than any other country in the world and groundwater exploitation has causes accelerated drying of aquifers. The total groundwater used for irrigation has risen from 30% in the 1980s to nearly 60% today. 

In addition to irrigation, groundwater exploitation has also resulted from rapid urbanization as well as extreme groundwater usage by soft drink companies such as Coca-Cola. 

River basins, catchments, and watersheds have not been properly utilized for water and soil conservation purpose, which in turn affect the hydrology of the river basins.  

Despite being a populous country with a diverse geography and climate, India does not have a comprehensive water policy. There are no proper guidelines available for usage of surface water and groundwater by different sectors and different states. 
Overall, mismanagement and lack of governance has led to the water crisis spreading from the southern regions of the peninsula to the northern, water-rich Himalayan regions. This problem must be addressed at various levels and sectors across the country to be properly rectified:
Increased awareness by citizens (particularly in urban areas) is crucial. Solving this crisis means that each citizen must be aware of the crisis and take part in proper conservation, stopping water mis-usage, and eliminating usage of bottled water. 

At the community level, water conservation is absolutely necessary to reduce pressure from groundwater and to supply water for human consumption. Thus, development of community level water harvesting structures like water bodies is important. 

Employing agricultural practices such as planting crops that require less water, setting up irrigation systems without leakages, and developing farm-based water conservation structures is very important. This can aid in the protection of forests and development of horticulture.

Local governments (e.g. gram panchayat) can take part in water conversation by utilizing watershed development and monitoring groundwater usage by farmers.

At the district and state levels, it is important to encourage farmers to choose crops wisely, help to harvest water by using watersheds, and provide necessary mechanisms for the protection and conservation of:

Water bodies/ Ponds

Forests

Groundwater  

Rivers and streams

Finally, at the center and state level, development of a formal water policy is crucial. This will provide guidance to the administration and citizens for proper usage of surface water and groundwater. It is also necessary to create management strategies for interstate and trans-boundary rivers. 
(Sujit is a hydrologist and social activist and has been helping AID's efforts in watershed development)